100% Guarantee
Get the Computer Cloud Network 100% "You Can't Lose" Guarantee
At Computer Cloud Network, we are so confident in all of our TotalCARE services that we are willing to back them up with a powerful guarantee that no other IT firm or consultant would dare to make: We guarantee that we will be able to detect, diagnose, and PREVENT any type of network problem from escalating into costly downtime. PLUS, we offer a 60-day NO QUESTIONS ASKED REFUND POLICY.
If by some odd chance your network does go down, you get a virus, a hacker invasion, or any other problem that requires clean up and fixing, the experts at Computer Cloud Network will do all of the work necessary to restore your network back to full speed with no additional service fees to you.
Here's why so many businesses like yours depend on Computer Cloud Network for the very best in IT service and support:
Reliability – Our TotalCARE service plans are the best IT insurance policy against major network disasters and repair bills.
Experience – Many IT firms are just getting started in the business, while we've been serving clients in Portland, Vancouver and Beaverton since 2001.
U.S – based support – IT firms often outsource projects to technicians overseas or part time help, whereas our engineers and technicians are all local, full-time employees.
Even if other IT firms dared to offer a guarantee as strong as ours, you wouldn't really know whether you could count on them to be around to honor their guarantee if something did go wrong. That's why Computer Cloud Network is so certain we can deliver on the promises we are making and back them up with this rock-solid guarantee.
Get a partner in IT you can truly count on. Here's our 100% Money Back Guarantee:
Your "Thrilled Today or You Don't Pay" 100% Money Back Guarantee
If you are ever dissatisfied with any service for ANY reason, call and let us know. We will work with you to correct or repeat the service at no additional charge, or arrange for another technician to repeat the service at no additional charge.
If this still does not resolve the issue to your complete satisfaction, we will refund 100% of the money you've paid us. All we ask is that you notify us within 72 hours of the unsatisfactory service and before another service begins.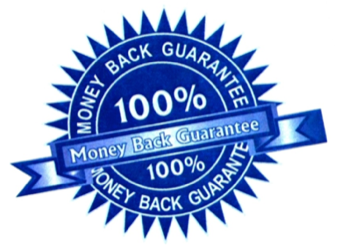 You'll notice we don't hide behind small print, legal-eeze, or other weasel clauses in our guarantee. That's because we are completely confident in our ability to fix whatever problems you have and make ou thrilled that you called us.
Computer Cloud Network
855-256-8365
www.ComputerCloudNetwork.com